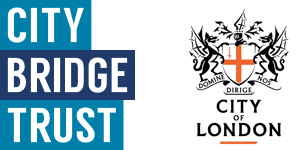 City Bridge Trust have supported 21 concerts across London for older people in Care settings. CBT, the funding arm of the City of London Corporation's charity Bridge House Estates (1035628).
We were overwhelmed by the generosity of CBT, who spontaneously offered us unrestricted Additional Support Funds (equivalent to a quarter of our grant).
For the general benefits of the inhabitants of Greater London and if possible fulfilling the need to reshape our services so that we can continue our work with the elderly.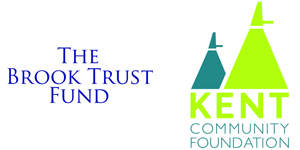 The Brook Trust Fund, manged by Kent Community Foundation, have awarded us funding for 10 concerts in 2021.
The concerts will cover the whole of Kent and Medway and will commence as soon as it is safe to do so.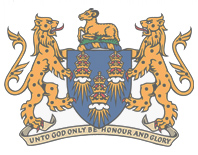 We have been supported by the Drapers' Charitable fund to perform 21 concerts in London Boroughs for older people in care, and to include their Almshouses and particular areas of benefit.


Hampton Fund have once again provided funding for 10 concerts in care centres in their area of benefit in Richmond. Combined with the support of RPLC this allows us to work across the entire borough of Richmond.
Hampton Fund supports local people on low income with the costs of gas and electricity; and funds the work of local charities.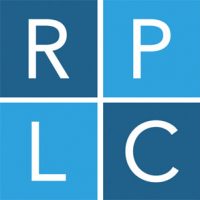 Richmond Parish Lands Charity are once again supporting concerts in their area of benefit in Richmond.
RPLC are also sponsoring a concert in Kew Palace for elders in their area of benefit.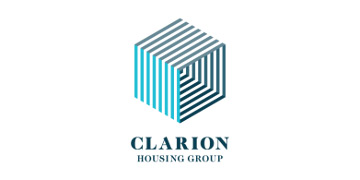 Clarion Futures Community Grant have awarded us funding for 6 concerts in Clarion Homes in North London. They additionally are taking older people from their North London sites to a sponsored concert at Hampton Court Palace in 2020.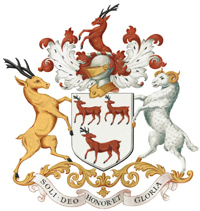 The Leathersellers' have supported two concerts in Brentwood and Harlow in care homes.

Our latest grant from Cripplegate. Islington Council's Community Chest: funded by Islington Council, in partnership with Cripplegate Foundation.
Support for 10 Concerts in care homes and day centres.